2019 Summary Plan Description (SPD)

Local 399 Health & Welfare Trust is pleased to provide participating
members with the 2019 Summary Plan Description Book (SPD).
This book replaces all previous books/editions.

You can view/download a copy of the 2019 SPD
by clicking on the image below.

If you are a H&W participating member and have questions
regarding your current coverage, please contact the H&W Department
directly at (312) 372-9870 and press option #3.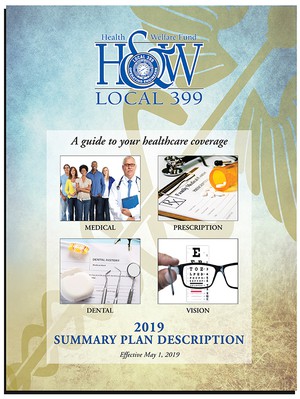 Click book image to view/download