Members Helping Members in Need


Local 399 stands with it's members and their families with medical issues.
Local 399 Member (and Chief Engineer) Steve Wunder's granddaughter, Ellie, has
been bravely battling brain tumors for the past 9+ years.  We send our love and support
to Ellie as a member of our extended Local 399 family and encourage everyone to
show their support to Steve and his family in any way you can.

Below is more information on how you can help.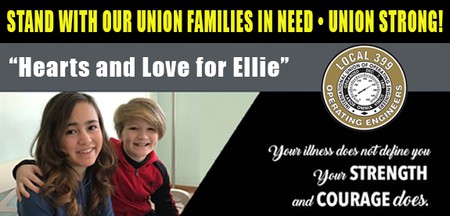 https://www.gofundme.com/qdurkx-ellie


https://www.loveforellie.com




Thank you in advance for your support of our members in need!