COPING WITH A PUBLIC HEALTH EVENT


Local 399 members are encouraged to review this important information
provided by OPTUM regarding dealing with the current public health event.

Please use the resource below:

Optum Public Crisis Line:
A toll free emotional support help line at (866) 342-6892
is free of charge and available to anyone, so you can share
it with family and friends. Caring professionals will connect people
to resources. It will be open 24 hours a day, seven days a week.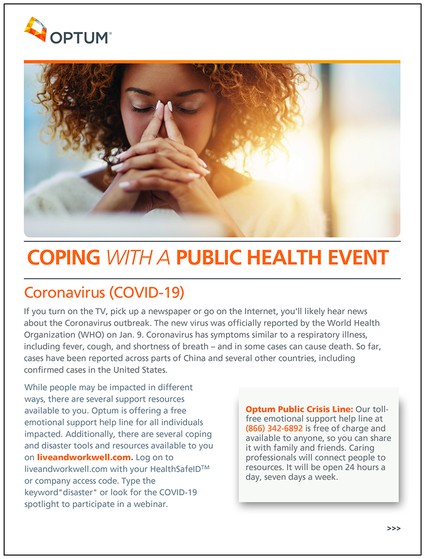 Click the image above to view/download