SPOUSAL/DEPENDENT AUDIT FINAL NOTICE!
SPOUSAL/DEPENDENT AUDIT LETTER
FINAL NOTICE TO PARTICIPATING MEMBERS OF
LOCAL 399's HEALTH & WELFARE PLAN
Participating members of Local 399's Health & Welfare Plan were notified
in April 2021 that the Plan was conducting a Spousal/Dependent Audit.

A FINAL NOTICE LETTER to those that have not responded has been sent
via USPS mail. please read and respond to the letters to verify
your spouse to prevent them from coverage being lost.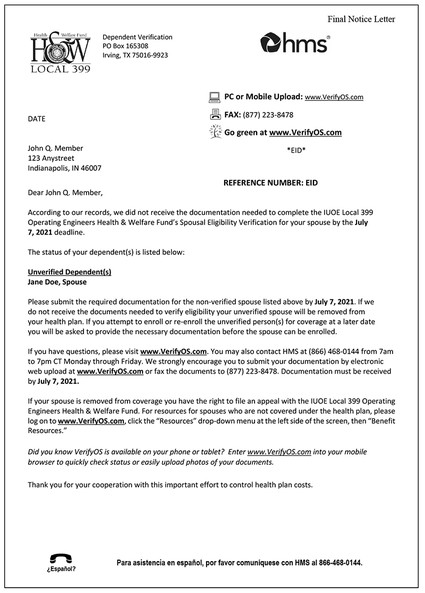 Click image to view/download